Il Master PROGETTARE CULTURA – ARTE, DESIGN, IMPRESE CULTURALI è frutto della collaborazione fra due eccellenze accademiche: ALMED, l'Alta Scuola in Media Comunicazione e Spettacolo dell'Università Cattolica e POLI.design, fondato dal Politecnico di Milano, che hanno dato vita a un percorso formativo in cui convergono i saperi e i know how professionali di Università Cattolica del Sacro Cuore e del Politecnico di Milano.
Il Master si rivolge a laureandi e laureati italiani e stranieri interessati a sviluppare competenze specifiche nell'ideazione e nel design di eventi artistici e culturali, nonché nella creazione di nuove imprese culturali e sociali. Designer, architetti, ingegneri gestionali, urbanisti, esperti in beni culturali e relazioni pubbliche, sono solo alcuni dei profili target del percorso didattico proposto.
Maggiori informazioni: http://www.polidesign.net/it/progettarecultura
Contatti: formazione@polidesign.net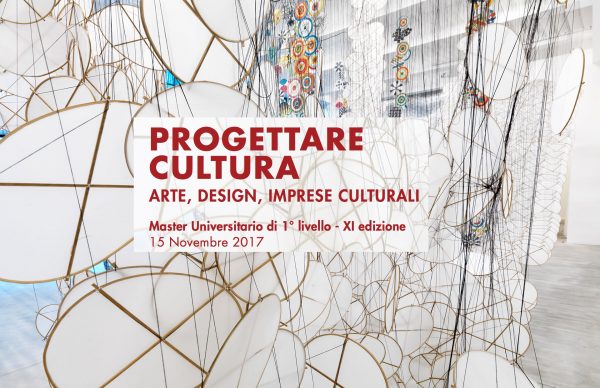 The Master PLANNING CULTURE – ART, DESIGN, CULTURAL ENTERPRISES is the result of the collaboration between two academic excellence: ALMED, the High School of Media Communication and Entertainment of the Università Cattolica and POLI.design, founded by the Politecnico di Milano, which developed a training course where the knowledge and know-how of the Università Cattolica del Sacro Cuore and of the Politecnico di Milano converge.
The Master's degree is aimed at Italian and foreign graduands and graduates interested in developing specific skills in the design of artistic and cultural events as well as in the creation of new cultural and social enterprises. Designers, architects, management engineers, urban planners, experts in cultural heritage and public relations are just some of the target profiles of the proposed didactic path.
More information: http://www.polidesign.net/en/planningculture
Contacts: formazione@polidesign.net